Phage cocktails are an innovative solution for treating bacterial infections. They are a mixture of two or more purified bacteriophages, which are viruses that infect bacteria. This combination of different phages expands the host range and increases the efficacy of the treatment compared to monotherapy with a single phage. In this article, we will delve into the concept of phage cocktails, discussing the advantages and benefits of this approach, as well as outlining the steps involved in making a phage cocktail and the key factors to consider when formulating one. Additionally, we will compare phage cocktails to antibiotics and examine how they offer a safer and more targeted alternative for treating multidrug-resistant bacterial infections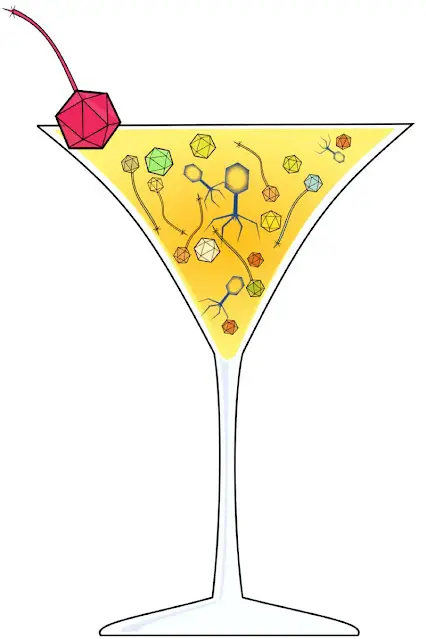 Phage Cocktail: An Effective Solution
A phage cocktail is a mixture of two or more purified phages of different traits. The purpose of the cocktail is to broaden the therapeutic potential of phages against specific bacterial diseases and prevent phage-resistant bacterial mutants. Phage cocktails tend to be more efficient compared to single phage preparations, as they increase the host range and reduce the time taken for a bacteria to be killed.
How is it Made?
The phage cocktail is made by pooling equal volumes of each purified phage preparation at a specific concentration. Scientists often prefer the step-by-step (SBS) preparation strategy, as it is more effective in reducing bacterial mutation frequency and has excellent therapeutic potential for multidrug-resistant bacteria infections.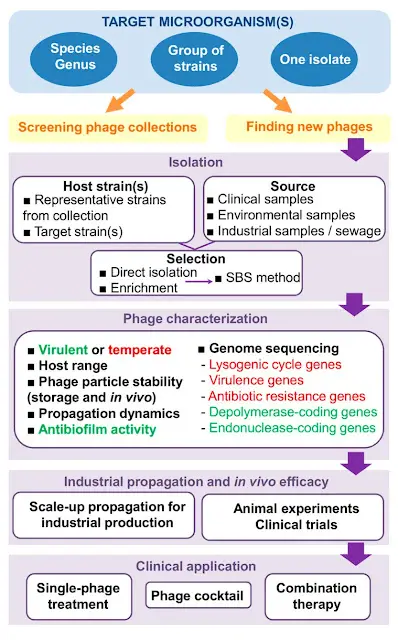 Considerations When Making a Phage Cocktail
When developing a phage cocktail, it's crucial to consider several factors to ensure its efficacy:
Purification of all candidate phages
Independent testing and characterization of all candidate phages
Screening for undesirable genes
Knowledge of the concentration of phage candidates
Virulence of all candidates
Advantages
Broad host range compared to individual phage candidates
Clearing of phage-resistant mutant bacteria
Production of a hybrid of good traits from individual phage candidates
Increased efficiency and reduced time to kill bacteria
Increased antibiofilm potential
Improved preparation stability
Bacteriophages have shown to be a promising alternative to antibiotics for the treatment of multidrug-resistant bacterial infections. Phage cocktails, specifically, have proven to be medically superior, providing a broad host range and helping to clear phage-resistant mutant bacteria. It's essential to consider various factors when making a phage cocktail to ensure its efficacy, and its advantages include increased efficiency, reduced time to kill bacteria, and improved preparation stability.